24WORDS
book and lyrics Charles Kouri
music Gary Bragg
additional songs Dean Schlabowske
Directors Margaret Baughman & Lavina Jadhwani
Musical Director Adam LaSalle
Choreographers Elisa Carlson  & Shanae Sterba
Stage Manager Hannah Kaplan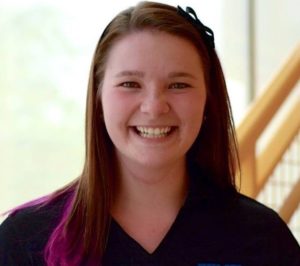 Margaret Baughman, director, has really enjoyed working on this project that covers so many topics in which she is constantly discussing. Additional credits include Transit of Venus (Dramaturg), VANYA (or, "That's Life!") (Dramaturg), The Baltimore Waltz (Stage Manager), The Kid Thing (Stage Manager), much ado  (Writer, Director), Cosmic Events are Upon Us (Assistant Stage Manager), and Lecherous Honey (Assistant Dramaturg). She is looking forward to Great Expectations (Dramaturg), is the Marketing Director for Brown Paper Box Co., and a proud alum of The Theatre School at DePaul University.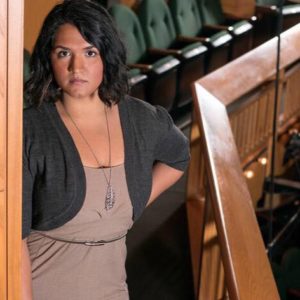 Lavina Jadhwani, assistant director, is an artistic associate at Silk Road Rising (Great Expectations, Yellow Dress, Ching Chong Chinaman) and the Casting Director of Lifeline Theatre. As the former Artistic Director of Rasaka Theatre Company, her credits include Much Ado About Nothing, and the Chicago premieres of Gruesome Playground Injuries, A Widow of No Importance, and Yoni Ki Baat. Awards/Fellowships: Phil Killian Directing Fellowship, O'Neill/NNPN National Directors Fellowship, Drama League Classical Directing Fellowship, LMDA Residency Award, TimeOut Chicago's "Best Next Generation Stage Director." Education: BFA/MA Carnegie Mellon, MFA DePaul University. www.lavinajadhwani.com
Adam LaSalle, music director, is humbled to be working on 24WORDS with this fantastic cast and creative team. His Chicago MD and piano credits include Flanagan's Wake (Chicago Theatre Works), Nunsense (Beverly Arts Center), REBEL (Theatre Wit), and a number of revues, concerts, and cabarets at the Promontory and as a regular at Davenport's Piano Bar and Cabaret in Wicker Park. He has also accompanied and music directed with Memphis' Playhouse on the Square Musical Theatre Education Program, The Chicago Children's Choir, ChiArts, SummerSing's International Choral Festival in Cork City, Ireland, and a number of musicals for the Souza Scholarship Theatre Program in Orange County, New York. Many thanks to Charles and Gary for allowing him to music direct under their direction once more!
Hannah Kaplan, stage manager, is a sophomore Theatre Arts and English double major and Philosophy minor at DePaul University. Her work at The Theatre School at DePaul includes Richard III (Assistant Director), Desdemona: A Play about a Handkerchief (Assistant Director), Crumble: Lay Me Down Justin Timberlake (Assistant Director), Crime and Punishment (Stage Manager), and Much Ado (Assistant Stage Manager). She is a proud founding member of etc. Music School.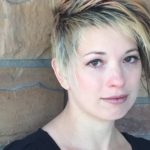 Elisa Carlson, co-choreographer, holds a bachelor's degree in piano performance and theater from Indiana University. She is a singer and multi-instrumentalist at Howl at the Moon Chicago, entertaining audiences nightly on the piano, violin, drums and bass. Elisa is currently a company member of Barrel of Monkeys, a cast member of The Creatives at Chicago Theatre Workshop, and choreographing Willy Wonka for an amazing bunch of kids!  She is ecstatic to be a part of such an important project – many thanks to the cast of 24WORDS for going on this journey!  Love to Luis, family, and friends.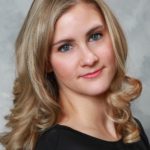 Shanae Sterba, co-choreographer,  is a graduate of  Northern Illinois University, earning a BFA in Dance Performance. She has been dancing since the age of two, performing and competing across the country, as well as in her hometown of Rock Falls, Illinois. Shanae has been choreographing musicals and concert dance since she arrived in this beautiful city. She is also the director of her own project, Strut Productions. Shanae is currently a certified Personal Trainer and fitness instructor.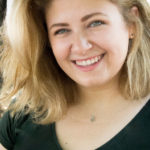 Taylor Anapol is originally from Milwaukee, WI, and is currently attending Columbia College Chicago as a BFA Musical Theatre Performance major. Previous credits include Bloody, Bloody Andrew Jackson at Columbia College Chicago and Twelfth Night at Fury Theatre. She is excited to make her professional theatre debut with 24WORDS!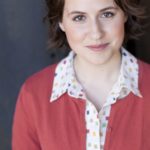 Dana Anderson is honored to be a part of 24WORDS at a pivotal time for women's rights. She currently performs with GreatWorks Theatre and has recently worked on The Black Slot (AstonRep), A Fabulous 50's Christmas (Towle), Blood Brothers (Theo Ubique), Full Monty (Kokandy), and has also done shows with Shawnee Summer Theatre, The New Colony, and Quest Theatre Ensemble. As an educator, she is a teaching artist with Mudlark Theater Company and Compass Creative Dramatics, and is the Associate Artistic Director of the prison project Shakespeare Corrected. Many thanks to Charles and Gary for this transformative show, and much love to all of the powerful women in my life!
Elisa Carlson – see choreographer.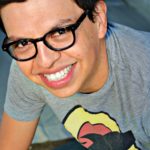 Luis David Cortes is Mexico City born, LA raised and now living in Chicago. In addition to appearing in several national commercials in English and Spanish, he has also toured with The National Theater for Children and The Story Pirates, ComedySportz LA and The Second City aboard Norwegian Cruise Lines. He currently performs at ComedySportz Chicago and in Fast Loud and Funny in the Second City UP Comedy Club. This will be his first Chicago stage production and is extremely excited to be a part of it. Big shout out to my family in LA and Mexico City!!!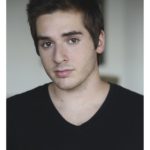 Jordan Golding is excited to join the cast of 24WORDS after having performed in the staged reading of the rock musical REBEL by the same creative team.  Previous performance credits include the one-act play festival 12 Ways to Play at The Public House Theatre, and Promethean Theatre Ensemble's production of Sarah Ruhl's Eurydice (Orpheus).  He is thrilled to help bring exciting, relevant work to audiences in Chicago, and hopes you enjoy the show tremendously.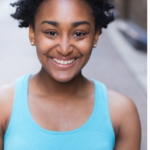 Khloe Janel is excited to be a part of 24WORDS! She is a junior acting major at Columbia College Chicago. Past credits include A Charlie Brown Christmas (Broadway Playhouse), The Fires Of Nero (Collaboraction), and El Stories: Heros (Greenhouse Theater). She will also be co-starring on an episode of the hit TV show Empire in late March. Khloejanel.com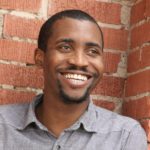 Kenyai O'Neal recently moved to Chicago. He is known for his roles as Marvel Ann from Psycho Beach Party and Blue Ski in his one-man show Blue Ski's Last Goodbye, Prince Herbert in Spamalot, and the Cheshire Cat from Alice in Wonderland the Opera. Recent roles include Mr. Mayor and one of the Wickersham brothers from Seussical the musical, Pasko from Little Princess the musical, Nathanial Wheatley in Phillis: the American Revolutionary, and Martin Luther King Jr. and Afton Cousins in Eye of the Storm. Kenyai would like to thank God for the opportunity and his mother, who has supported him from the beginning.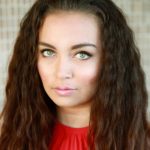 Noreen Patel is so proud to use the arts to educate everyone on women's rights, equal rights, and civil rights! She was recently seen in  Pippin (Harper Ensemble Theatre), Heathers (Up and Coming Theatre), Gypsy (Williams Street Repertory), American Idiot (Up and Coming Theatre), and HAIR (Big Noise Theatre). She is a board member of Big Noise, and has always been passionate about fighting for equal rights for ALL. Thank you to everyone out there who supports and works towards the dream of true equality!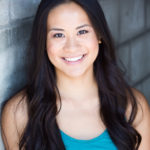 Janelle Villas' Chicago credits include Mamma Mia and Miss Saigon (Paramount Theatre), Chimerica (Timeline Theatre), APPLAUSE! (Porchlight Music Theatre), American Idiot (The Hypocrites), and The King And I (Marriott Theatre Lincolnshire). She was featured on episode 108 of NBC's Chicago Med. Resistance. Equality. Peace. Gratitude. Love to all.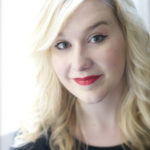 Missy Wise regional credits include: Guys & Dolls; Bonnie & Clyde, Hair, Zanna, Legally Blonde, Ragtime (2014 Audience Choice Award, Favorite Leading Actress), The Civil War, Disney's My Son, Pinocchio, Evita (2013 Audience Choice Award, Favorite Leading Actress), Elton John and Tim Rice's Aida. Other theater credits include: The Old Maid and the Thief, The Medium, The Mikado. Missy teaches voice at Davin Youngs Voice and also tours as an independent songwriter. Her CD, Issues, was number 12 on the iTunes singer/songwriter charts.